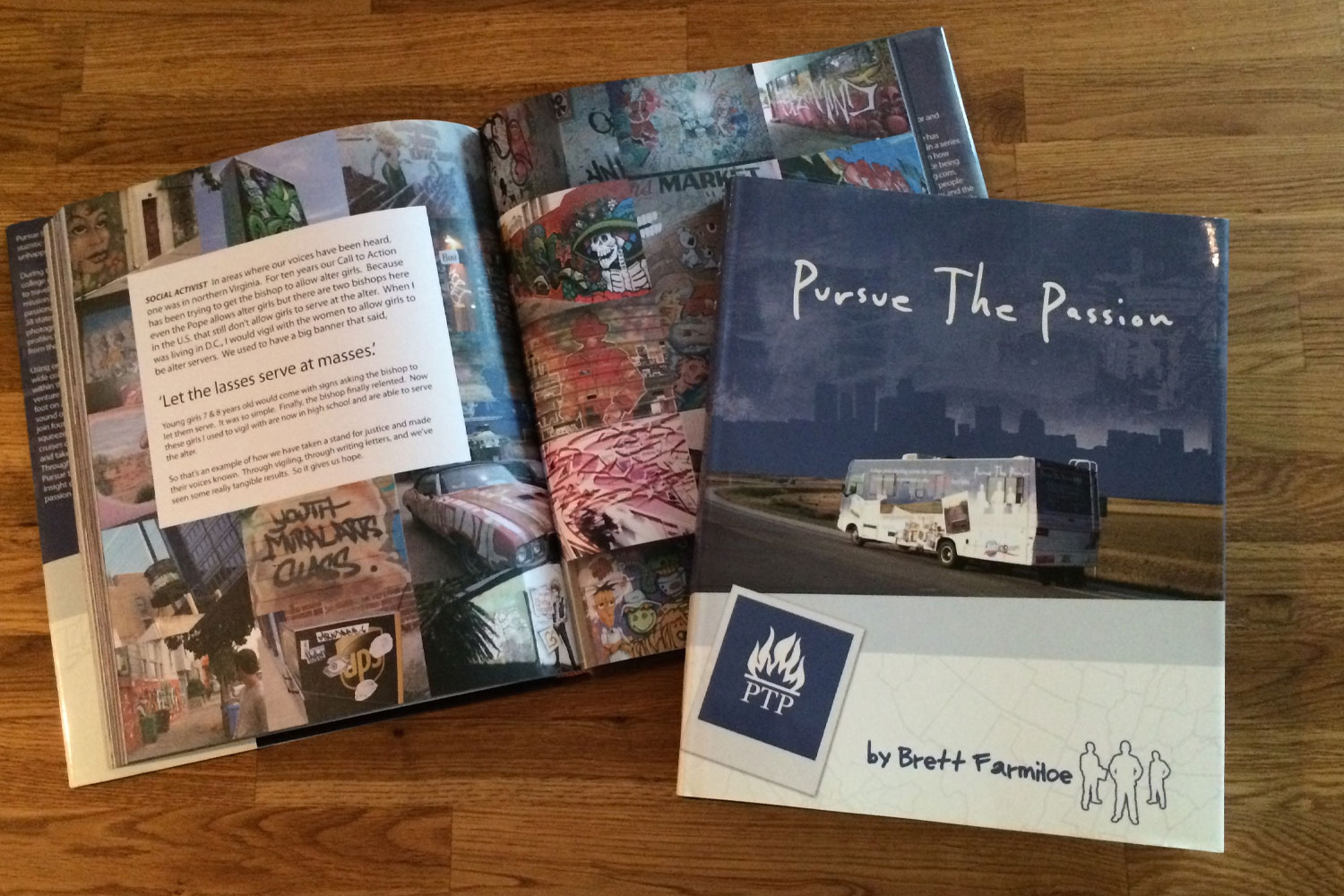 Pursue the Passion Book
Book Design, Handwritten Font & RV Wrap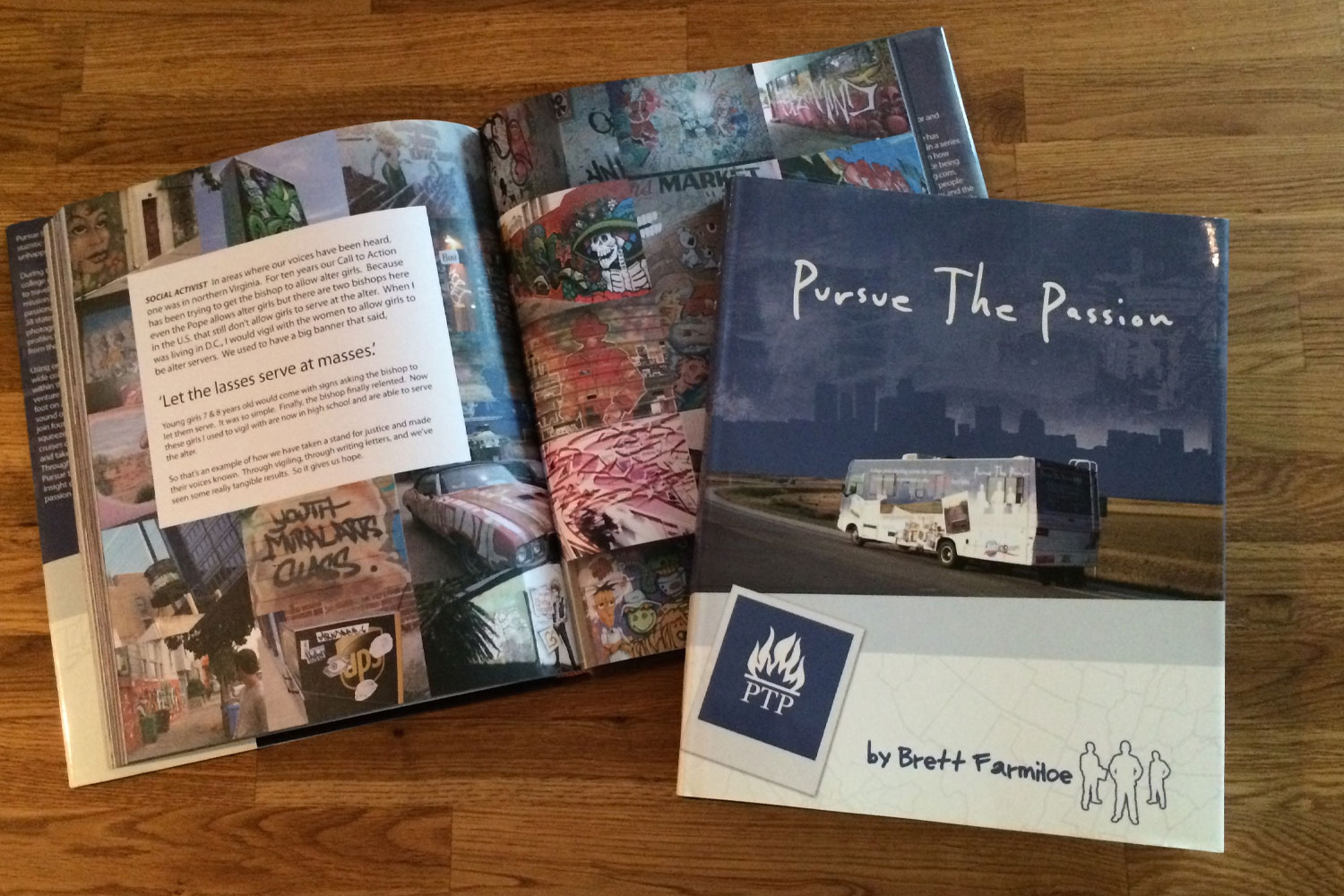 Launch Date
2007
Website Url
Designed the book written by Brett Farmiloe to showcase the photography and lessons captured during their countrywide quest.
"During the summer of 2007, four college grads were corporately sponsored to travel across America in an RV. Their mission? To find out what makes people passionate about their work." – brettfarmiloe.com/book
1000 were produced as hard copies and the book is now available on Scribd or for free download on Amazon.
Also designed the wrap for the RV and the website (no longer live).