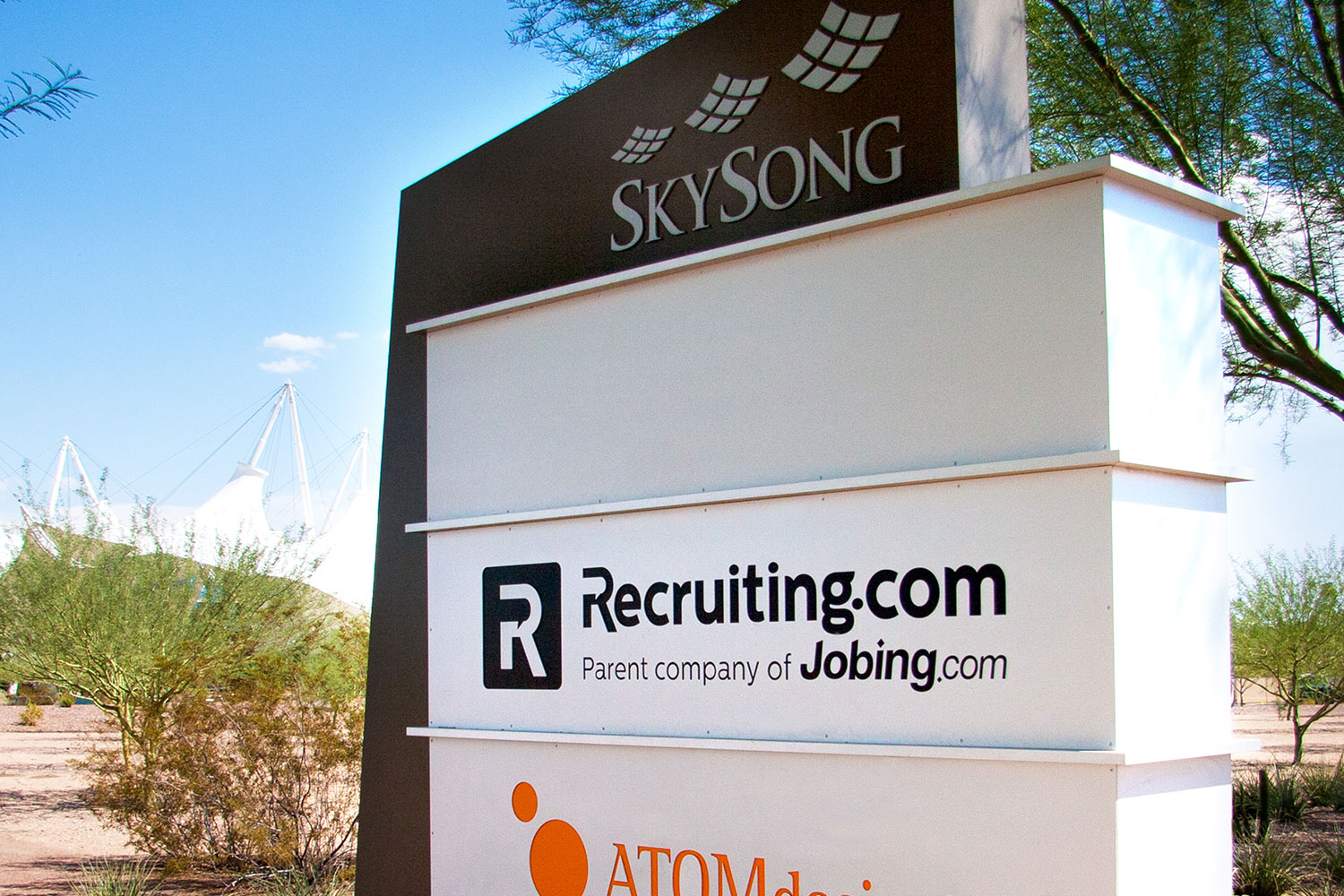 Recruiting.com Rebrand
Rebranding a 10+ Year Old Company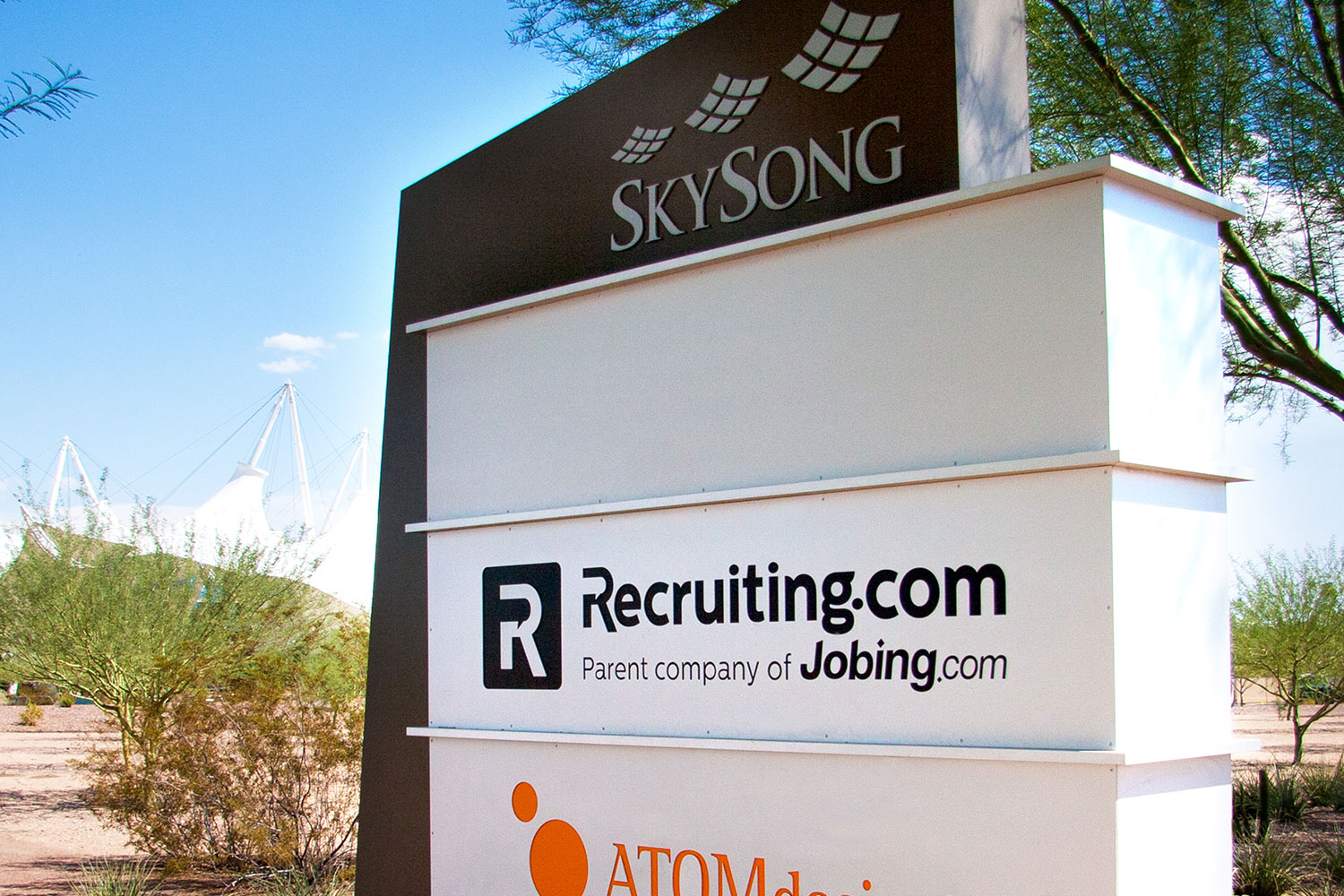 To more closely align with the SaaS product offerings of the company, Jobing.com rebranded their parent company to Recruiting.com.
The goal was to create a brand that represented the modern product offerings while remaining friendly and applicable to the target client. After interviewing many agencies, we chose the very talented Forty agency to come up with a new logo.
We brought execution of the brand in-house with copy, collateral, web presence, conference marketing and client collateral.